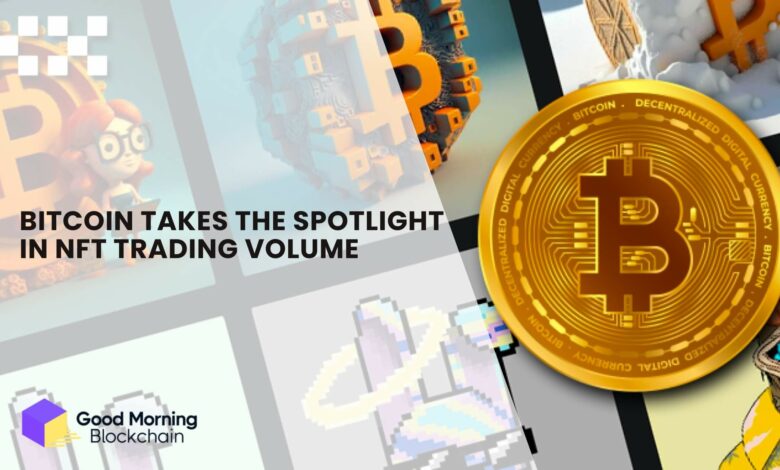 Bitcoin (BTC) has taken the digital collectibles world by storm, surpassing popular blockchains like Solana, Mythos, and Polygon in terms of trading volume for non-fungible tokens (NFTs) in the past 30 days. This newfound fame can be attributed to the rise of ordinals and the BRC-20 token standard.
While Ethereum has dominated the NFT space for years, the landscape is experiencing a paradigm shift as ordinals and the BRC-20 token standard gain popularity. Data from CryptoSlam, an NFT industry data aggregator, reveals that the Bitcoin blockchain has emerged as the most sought-after chain for NFT minting, outpacing networks like Polygon, Cardano, Solana, and others.
Although Ethereum remains the top choice for NFT market participants, with a sales volume of $392,218,651 between April 23 and May 23, Bitcoin has claimed the second-largest digital collectibles sales volume with $171,473,301 during the same period.
The introduction of ordinals has opened up new use cases for Bitcoin. While Satoshi Nakamoto, the presumed creator of Bitcoin, initially designed the network for a decentralized financial system, the recent launch of the BRC-20 token standard by a pseudonymous programmer called Domo has expanded its possibilities, including NFT minting.
Bitcoin-based NFTs, also known as Ordinals, have become highly sought-after collectibles, despite ongoing debates about their long-term impact on the network. In the past 24 hours alone, the trading volume of ordinals has reached $3,526,237, representing a 21.43% increase within that timeframe, according to CryptoSlam.
As Bitcoin continues to make waves in the NFT space, it showcases the versatility and potential of the world's most popular cryptocurrency beyond its role as a digital currency. This development highlights the ever-evolving nature of the crypto industry and its ability to bring new and exciting opportunities for enthusiasts and collectors alike.